Posts for: June, 2018
By More Smiles of Beverly
June 20, 2018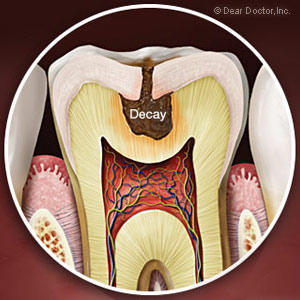 Among our most common diseases, tooth decay can be a big problem at any age: in the U.S., one in four children 5 and under has some form of the disease, as well as ninety percent of those 60 and older — and a quarter of those have suffered complete tooth loss.
Fortunately, we now know what needs to be done on a regular basis to prevent tooth decay. Unfortunately, many are uninformed about all they need to do to lower their risk.
Here, then, are 5 questions to ask yourself to see if you're on the right prevention path or not.
Do I brush and floss daily? If not, you're aiding and abetting the "enemy" — bacteria that cause tooth decay. Bacteria that make up plaque feed on any food remnants that adhere to tooth surfaces. Brushing at least once daily (twice is better) removes plaque, while flossing removes plaque between teeth that can't be reached with a brush. Removing plaque will lower your mouth's acid levels that cause a loss of minerals to the enamel surface.
Do I use the proper techniques for brushing and flossing? While it's important to establish daily hygiene habits, if you're not performing them properly you won't realize the full benefit from your efforts. But don't dismay — we can train you in the proper techniques for brushing and flossing your teeth.
Do I use fluoride toothpaste? This naturally-occurring chemical strengthens tooth enamel and makes it more resistant to decay. You can increase fluoride's absorption rate into enamel by using hygiene products that contain it.
Do I constantly snack between meals? Saliva neutralizes acid remaining in the mouth after eating in about 30 to 60 minutes. If you're constantly snacking or sipping acidic beverages, however, saliva can't do this effectively. It's best to limit snacking to a few, specific times and restrict acidic beverages to meal time only.
Do I visit the dentist for cleanings and checkups? While brushing and flossing reduce plaque, it can't remove it from hard-to-reach places below the gums or harder deposits (calculus) that have developed. A professional cleaning twice a year removes the plaque and calculus left from daily hygiene. We can also gauge the health of your teeth and determine if tooth decay or gum disease may be developing.
If you would like more information on tooth decay prevention, please contact us or schedule an appointment for a consultation. You can also learn more about this topic by reading the Dear Doctor magazine article "Tooth Decay: How to Assess Your Risk."
By More Smiles of Beverly
June 10, 2018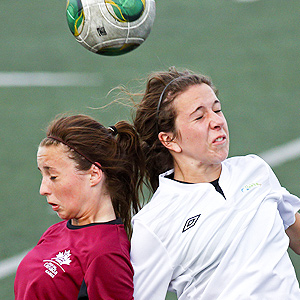 If you regularly participate in sports or other physical activity, you're at a higher risk for dental injuries. While chipped teeth are the most common result of these injuries, a few may result in more serious trauma — dislodged, cracked or knocked out teeth. In these cases, the core of the tooth — the pulp — and the root may have been damaged. Saving the tooth may require endodontic treatment and possibly the expertise of a specialist in the field, an endodontist.
Endodontics, from the Greek words for "within" and "tooth," is a specialty of dentistry that treats disease or damage affecting the inner parts of a tooth, particularly the pulp chamber, the root canals, and the root. While all dentists are trained in endodontic procedures, an endodontist has advanced training, experience and specialized equipment to address complex cases.
The type of endodontic treatment needed for an injured tooth will depend on the extent of damage. A mature, permanent tooth with pulp damage, for example, may require a root canal treatment. In this procedure the pulp chamber and root canals are thoroughly cleaned out, and then are filled with a special filling to prevent any future infection. Later the tooth should be crowned to permanently seal it. Although a general dentist may perform a root canal, more complex cases, such as a tooth with an extensive root canal network, may need to be performed by an endodontist using microscopic equipment.
A tooth that has undergone severe trauma, especially a knocked out tooth, will need extensive follow-up care by a general dentist and possibly an endodontist to improve its chances of long-term survival. Because of the severity, the tooth may lose viability and the body ultimately may begin to reject it. For this reason, the tooth should be monitored on a regular basis and may need further treatment from time to time, even up to five years after the injury.
One final word: if you participate in sports or exercise activity, you can significantly reduce your risk of dental injury with a mouthguard. There are various types, but the best protection is one custom designed to fit the specific contours of your mouth. We'll be glad to advise you further on how to protect your teeth from injury.
If you would like more information on dental injury prevention and treatment, please contact us or schedule an appointment for a consultation. You can also learn more about this topic by reading the Dear Doctor magazine article "Trauma & Nerve Damage to Teeth."