Posts for: April, 2019
By More Smiles of Beverly
April 17, 2019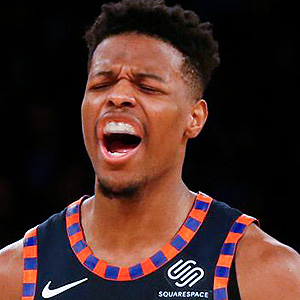 Basketball isn't a contact sport—right? Maybe once upon a time that was true… but today, not so much. Just ask New York Knicks point guard Dennis Smith Jr. While scrambling for a loose ball in a recent game, Smith's mouth took a hit from an opposing player's elbow—and he came up missing a big part of his front tooth. It's a type of injury that has become common in this fast-paced game.
Research shows that when it comes to dental damage, basketball is a leader in the field. In fact, one study published in the Journal of the American Dental Association (JADA) found that intercollegiate athletes who play basketball suffered a rate of dental injuries several times higher than those who played baseball, volleyball or track—even football!
Part of the problem is the nature of the game: With ten fast-moving players competing for space on a small court, collisions are bound to occur. Yet football requires even closer and more aggressive contact. Why don't football players suffer as many orofacial (mouth and face) injuries?
The answer is protective gear. While football players are generally required to wear helmets and mouth guards, hoopsters are not. And, with a few notable exceptions (like Golden State Warriors player Stephen Curry), most don't—which is an unfortunate choice.
Yes, modern dentistry offers many different options for a great-looking, long lasting tooth restoration or replacement. Based on each individual's situation, it's certainly possible to restore a damaged tooth via cosmetic bonding, veneers, bridgework, crowns, or dental implants. But depending on what's needed, these treatments may involve considerable time and expense. It's better to prevent dental injuries before they happen—and the best way to do that is with a custom-made mouthguard.
Here at the dental office we can provide a high-quality mouthguard that's fabricated from an exact model of your mouth, so it fits perfectly. Custom-made mouthguards offer effective protection against injury and are the most comfortable to wear; that's vital, because if you don't wear a mouthguard, it's not helping. Those "off-the-rack" or "boil-and-bite" mouthguards just can't offer the same level of comfort and protection as one that's designed and made just for you.
Do mouthguards really work? The same JADA study mentioned above found that when basketball players were required to wear mouthguards, the injury rate was cut by more than half! So if you (or your children) love to play basketball—or baseball—or any sport where there's a danger of orofacial injury—a custom-made mouthguard is a good investment in your smile's future.
If you would like more information about custom-made athletic mouthguards, please contact us or schedule an appointment for a consultation. You can learn more by reading the Dear Doctor magazine articles "Athletic Mouthguards" and "An Introduction to Sports Injuries & Dentistry."
By More Smiles of Beverly
April 07, 2019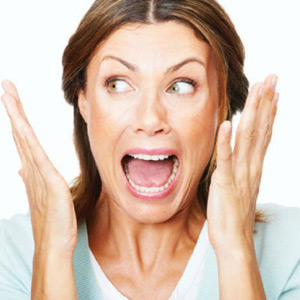 We've all experienced eating or drinking something hot enough to scald the inside of our mouths. But what if you regularly have a burning sensation but haven't consumed anything hot to cause it? You may have a condition called burning mouth syndrome, or BMS.
In addition to the sensation of feeling scalded or burnt, BMS can also cause dryness, tingling and numbness, as well as a change or reduction in your sense of taste. You can feel these sensations generally in the mouth or from just a few areas: the lips, tongue, inside of the cheeks, gums, throat or the roof of the mouth.
The root cause of BMS isn't always easy to pinpoint, but it seems related to systemic conditions like diabetes, nutrition or vitamin deficiencies and acid reflux; it's also been known to accompany the use of irradiation or chemotherapy for cancer treatment or psychological problems. It seems to occur most often in women around the age of menopause and may be linked to hormonal changes.
To determine the best treatment course, we must first eliminate the possibility that another condition besides BMS may be causing your symptoms. Some medications (both prescription and over-the-counter) cause mouth dryness, which can irritate the inner linings of the mouth or contribute to yeast infection, either of which could result in similar symptoms to BMS. Allergic reactions to dental materials in dentures or toothpastes that contain sodium lauryl sulfate, whiteners or cinnamon flavor can cause irritation and skin peeling within the mouth.
If we've determined you have BMS, there are a number of strategies we can try to bring relief, like stopping or cutting back on habits that worsen dry mouth like smoking, alcohol or coffee consumption, or frequently eating hot or spicy foods. You should also drink water more frequently to keep your mouth moist, or use biotene or products containing the sweetener xylitol to promote saliva production. If mouth dryness is related to medication, you should speak with your physician or our office about alternatives.
In some cases, BMS resolves over time. In the mean time, though, promoting good saliva flow and reducing stress will go a long way toward diminishing this irritating condition.
If you would like more information on the causes and treatment of burning mouth syndrome, please contact us or schedule an appointment for a consultation. You can also learn more about this topic by reading the Dear Doctor magazine article "Burning Mouth Syndrome."